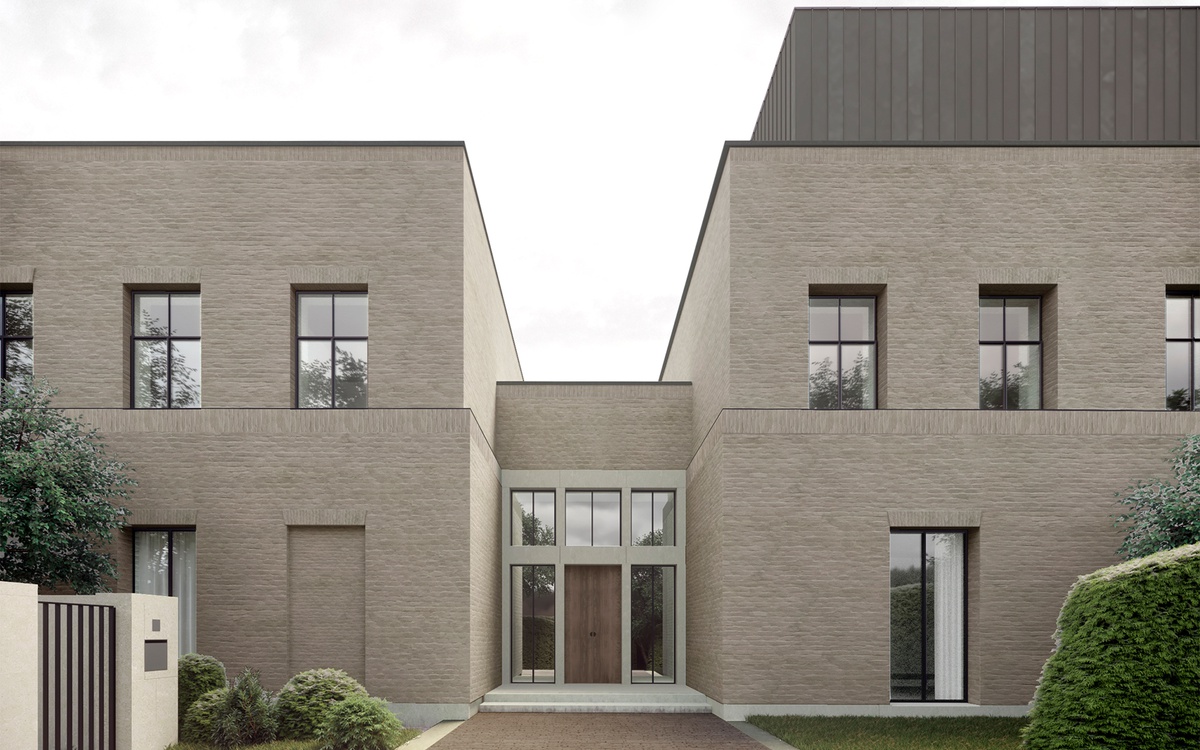 Family house
Location –
Antwerp, Belgium
The site is located in Middelheim a picturesque area of Antwerp, near the Den Brandt Park.

The project of a private house includes renovation of the existing three-story building built in the 1970s, as well as the construction of an extension with an underground garage.

The architectural composition consists of two rectangular and perpendicular to each other brick volumes which are divided by a reduced main entrance volume. The facades are made in local Belgian brick of manual molding and are covered with a thin layer of lime plaster with the addition of natural pigment. The main entrance, plinth, steps of stairways and outer contours of terraces formed in a light gray limestone. There is a pavilion of wooden structures, lined with dark patinated zinc on the top of one of the brick volumes.

The interior concept is based on the opposite use of mineral and organic materials. In the renovated part of the residence, the construction of which is made in a monolithic concrete, the ceilings are made in lime plaster, and the floors in oak planks. In the new part, the ceilings are made of massive oak beams and boards, and terrazzo is used as the floor covering.

An overlapped concrete ramp, carried from the house and hidden by a mound of greenery with plants is the garage access. Thus the garage ramp loses the status of a part of the building and appears as an element of the site's landscape.