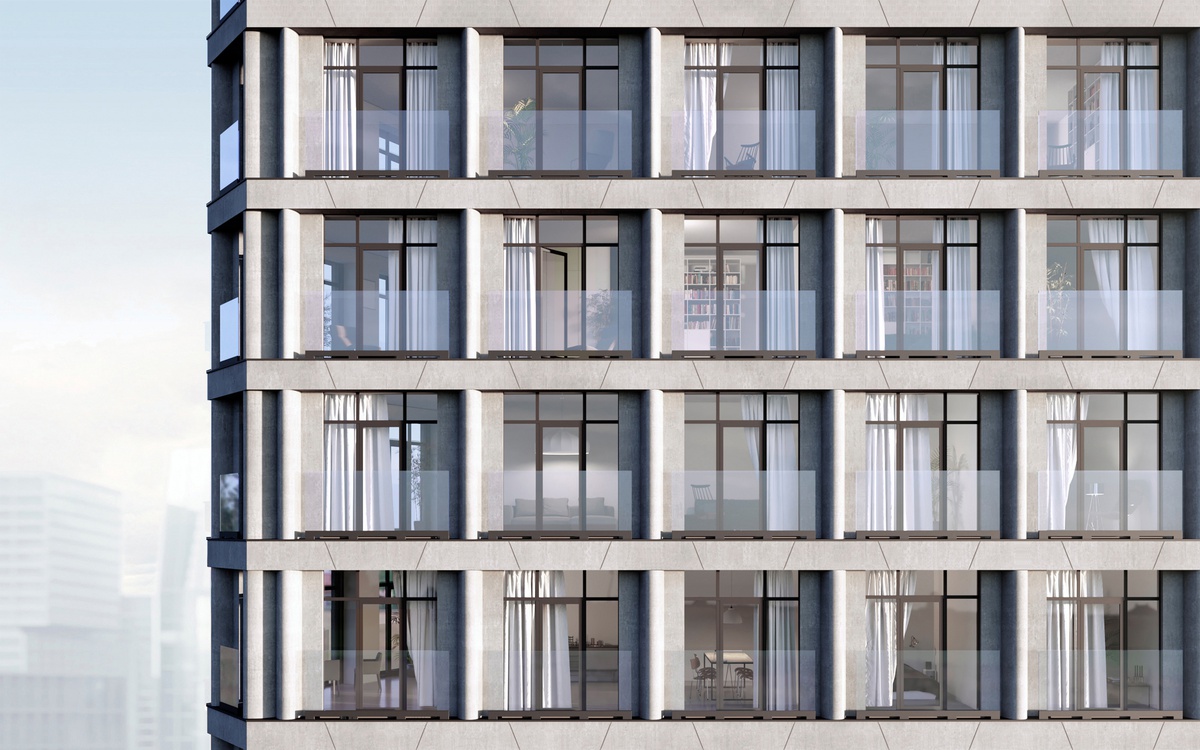 Waterfront House
Type –
Residential complex
Area – 16 000 m2
Location –
Moscow, Russia
The building site is situated on the riverfront. The large body of water is the location's distinctive feature and main attraction.
The river is the characteristic distinction and main asset of the building and each of its apartments.
The main river-facing façade - the face of the building with large windows and balconets. The balconets belts are supported by vertical elements - a range of cylindrical pilasters. Starting from the ground floor the pilasters shape are changing though thinning to the top. This influence the whole facade perception with becoming the upper part lighter. The street facades are faced with light-gray glass fiber reinforced concrete panels. The more modest courtyard façade is clad in plastered brick and features identical rectangular windows.
Here, the window becomes not merely a window, but a view. Emphasizing this, the window itself becomes unique due to its shape and appearance—lancet, stained glass, with balcony access.