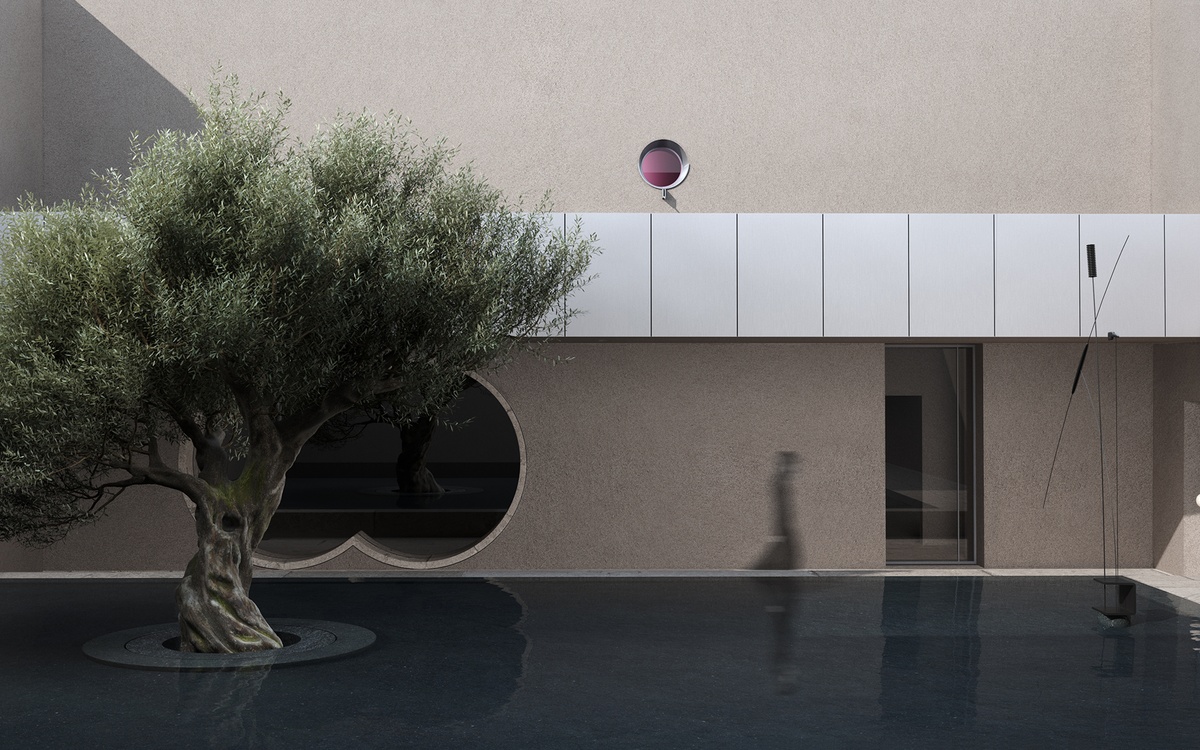 Seafront House
Location –
Tel Aviv district, Israel
Sea, sun and wind - these words give rise to an image of immense scale and energy.
The image of the great unattainable horizon - the eternal line of touch between the sky and the sea; the sunlight filling everything and its reflections that the sea plays with; endless movement of waves driven by the wind, with a soft lulling sound, as if you could hear the breath of the planet, as a peaceful baby hears the heartbeat of its mother.

The first time we visited the site, standing on the edge of a cliff in front of the endless sea, we felt exactly that. Afterwards, in reflecting on these experiences and imagining the meaning that a house in such a place must have, a meditative mood and an understanding of the house as a place to contemplate the view unfolding from the site was born.

The existing situation was as follows: there was already a modern glass building on the site, and the site itself was surrounded by neighboring buildings, some of them ordinary, others garish, whose further description, in our opinion, is not worthy of attention. Frankly, neither the existing building, much less the neighboring houses, won our hearts. Moreover, we wanted to hide from it all, to leave "behind" so that only the eternal sea, sun, wind, and high blue sky remained.

We believe that architecture is always a reflection of our inner feelings and perceptions. And this project once again reveals and confirms that statement.

We invented the introverted house. We closed ourselves off from everything that we considered superfluous, temporary, not worthy of attention. But carefully and very meaningfully we framed the views on what we considered to be most important. Our building is a monolithic volume made of mineral materials that grows out of the very soil of the cliff. The walls of rough lime plaster taper upwards and are topped with old stones. The niche windows, seemingly randomly placed on the building's façades, are in fact meaningful and consistent with the structure of the carefully proportioned interior spaces. Other windows, or rather bay windows, which have an unusual shape and are clad in titanium panels and neodymium glass, appear to be sculptures or some kind of bizarre optical devices.

One of the strengths of our invention is what we call "mystery". On the outside, the single rectangular volume in plan is actually made up of two: one dense, saturated interior space, the other empty - a courtyard with a swimming pool, enclosed by a high wall.