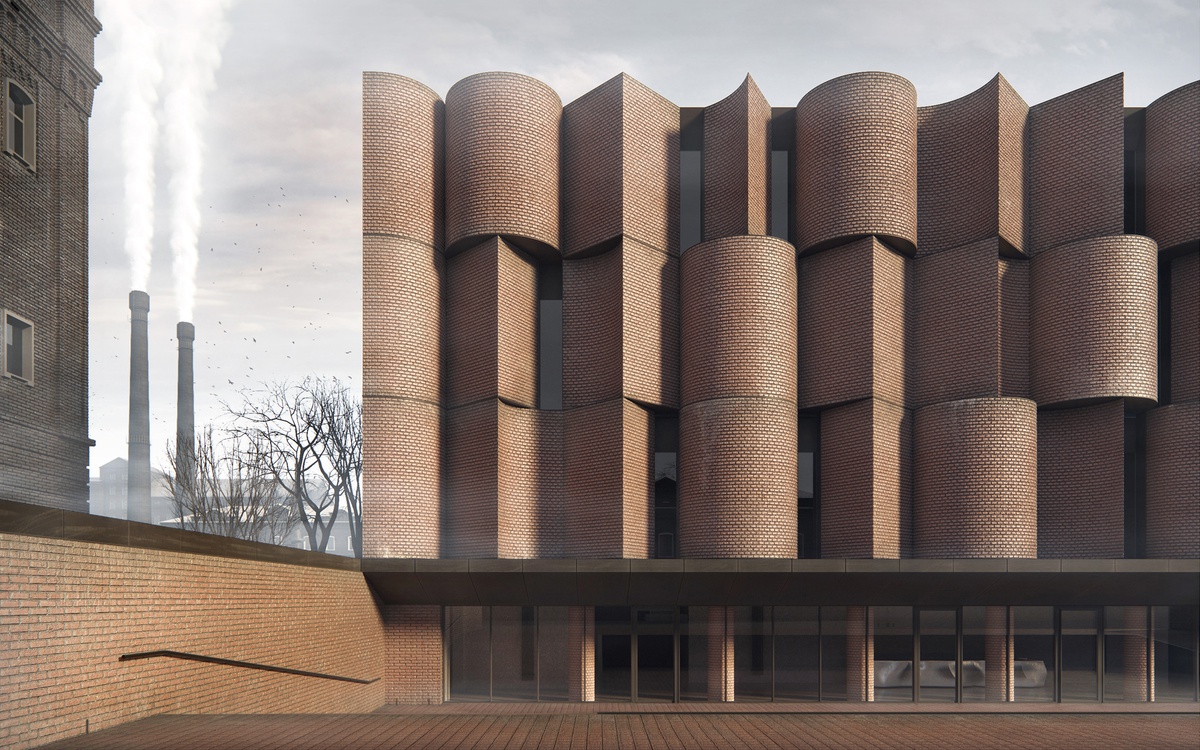 Fabrika Depp
Type –
Production and office building
Location –
Moscow, Russia
The reconstruction project of a factory building, built in the 80's of XX century in the industrial area, rooted in the late XIX. The project site is located in the north part of Moscow.
The stylobate base U-shape volume is crowned by a rectangular 3-story volume. The main architectural and artistic design idea is creation of a "quiet" pedestal (stylobate), where "rest" a massive amount of 3-story part of the main front which has an overactive plastics.
Three tiers of "bay windows" different shapes are firmly shifted to each other. A large fold of bricks is discharged in some places with narrow vertical windows creates a sculptural form of the main facade. This "hyper" plastic effectively illustrates the extensive opportunities to work with masonry and partly a reminiscence on the theme of brick industrial architecture XIX-XX centuries.
The massive brick facade is cut off from the bottom with a console visor, faced with dark sheet metal. The entire wall of the facade on the ground floor is glazed.
On the ground floor there are a reception area with a presentation hall and some production facilities. The 1-story stylobate part is dedicated to production and storage facilities. As well as the main entrance to the building is here.
In front of the building is a platform with two ramps leading down to the extended window of the ground floor, fully paved with paving brick. Retaining walls defining ramps as well as the canopy lined with dark metal sheets.
The structural scheme of the building - reinforced concrete frame with ladder boxes and elevator shaft as stiffness cores of the building. The external walls are made of bricks.