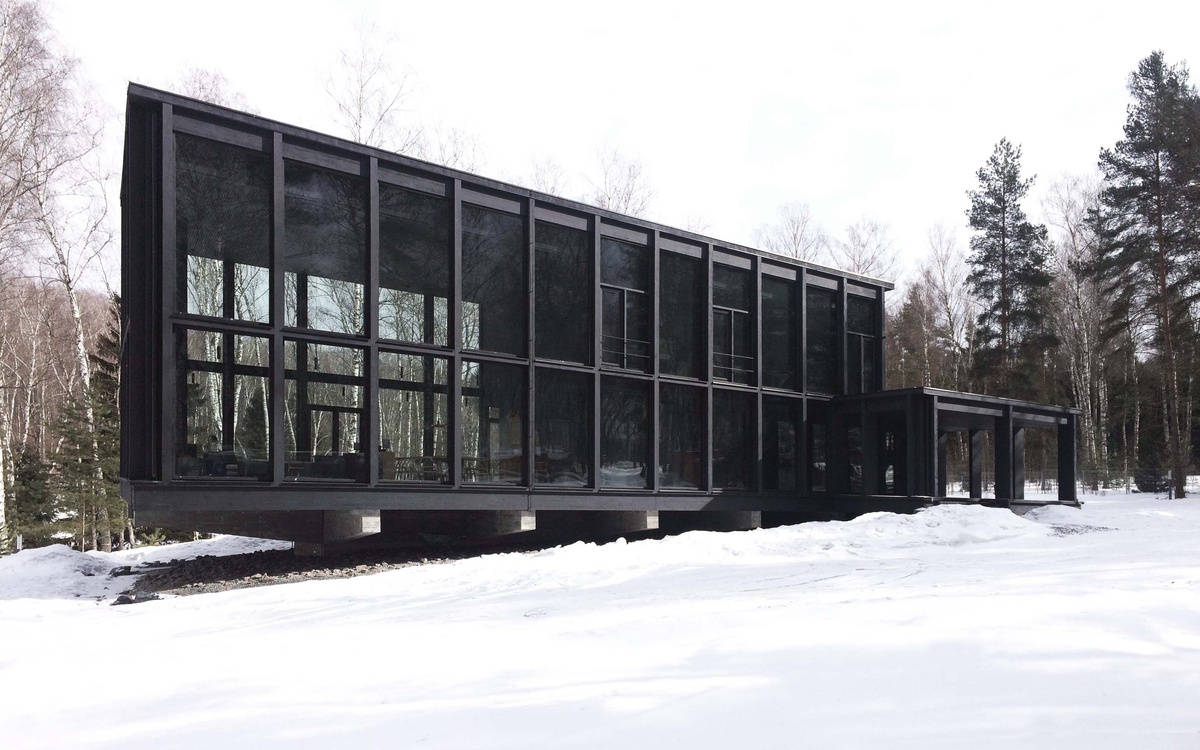 Guest & Bath House
Location –
Moscow Region, Russia
ARCHIWOOD 2016 Award
Winner in the category "Private Country House"
__
The Guest&Bath House is located on the natural meadow in forest right on the hill above the pond.

The wooden construction is based on the together work of big and long wooden beams and height narrow wooden pillars. The uniform rhythm of the wooden supports forms the whole structure and works on the main spirit of the house repeating the rhythm of tree trunks. On monolithic concrete base is organized a grid of load-bearing walls. From the walls comes trapezoidal consoles in different sides. The concrete surface is made to look raw and impure.

It was decided to make it totally wooden but with the big glass openings. The black color for exterior and interior was chosen as the most abstract and indifferent color.

Windows and doors are custom- made as well as wooden or plywood furniture special design for this project.