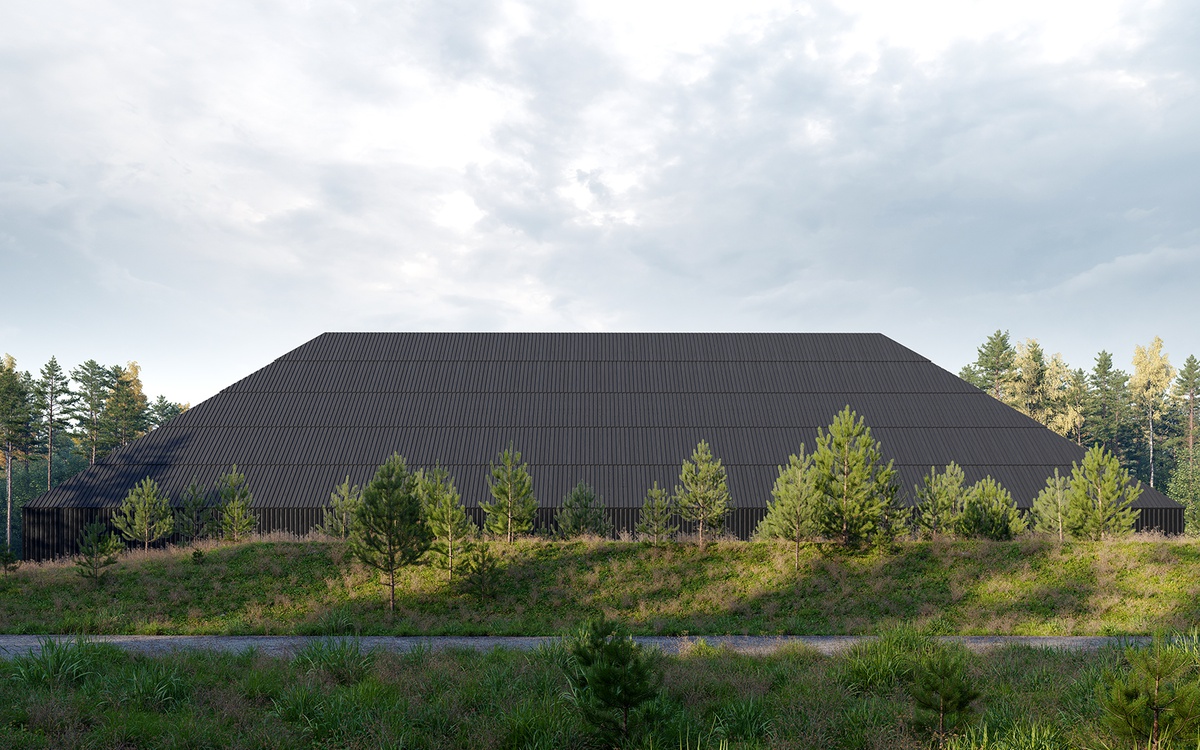 The Ark
Location –
Baltic Coast, Russia
A large volume of the building with a tri-pitched roof, "sewn up" on three sides with black wooden planks, and on the other side with metal cladding, contains many spaces of different functions.

Places for work, living spaces with lots of bedrooms, vast dining room with large professional kitchen, gym and spa. There are many auxiliaries, technical premises for long-term life support systems, as well as extensive storage facilities and even a clinic with a small hospital.

The initial request to provide only technical functions, utility rooms and extensive warehouses gave rise to an understanding of the future building, at first, as a giant barn, which apparently influenced the form.

But as the project developed and it was gradually endowed with other functions, in fact, with everything that a person needs for existence and even independent engineering life support systems, it naturally turned us to the idea and understanding of this object as a home for a small community - the Ark, in which you can find salvation during a terrible storm.