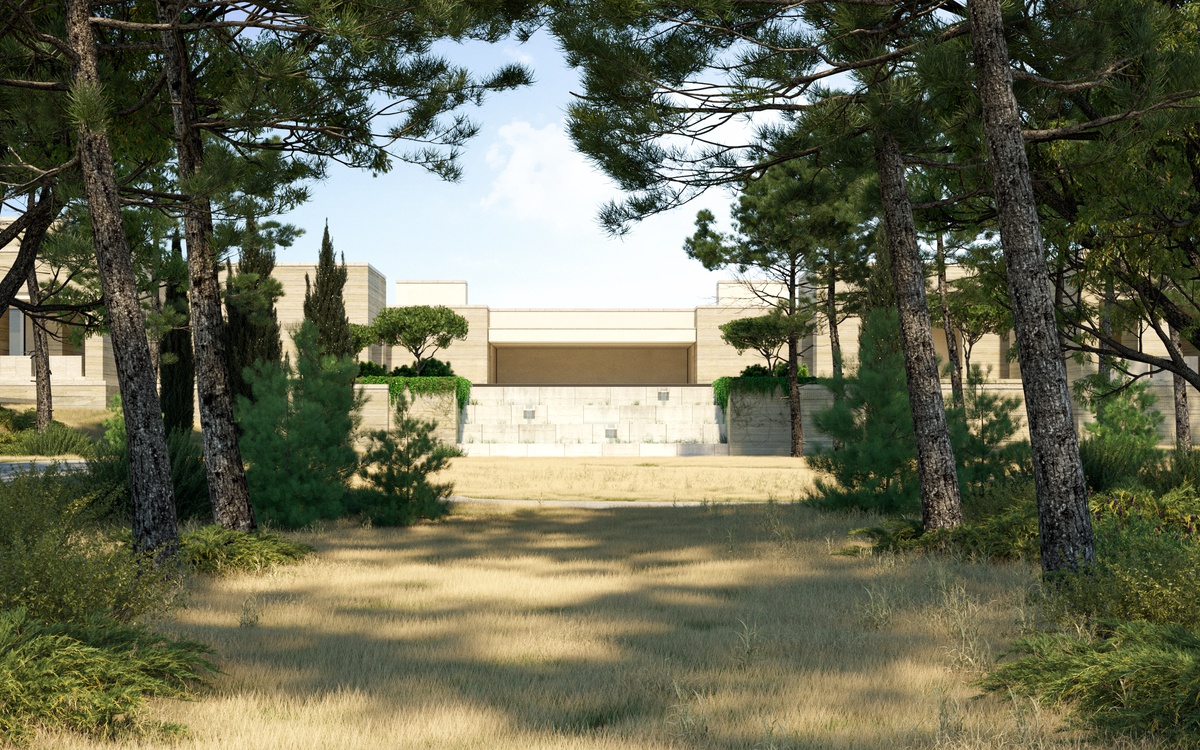 Villa Loggia
Location –
Black Sea Coast, Russia
The one-storey volume of the villa is carefully landed in the existing landscape and represents itself as a series of semi-enclosed spaces facing the south. Almost all spaces are loggias – one of the walls is always a vast sliding window which, when opened, hides in the thickness of the walls.

The main idea of this southern villa is to get away from the division into interior and exterior and create a "borderline" feeling.

The villa consists of two functional blocks: a residential one with bedrooms and a courtyard - an outdoor living room and a block with SPA premises, in the center of which is a large outdoor pool.