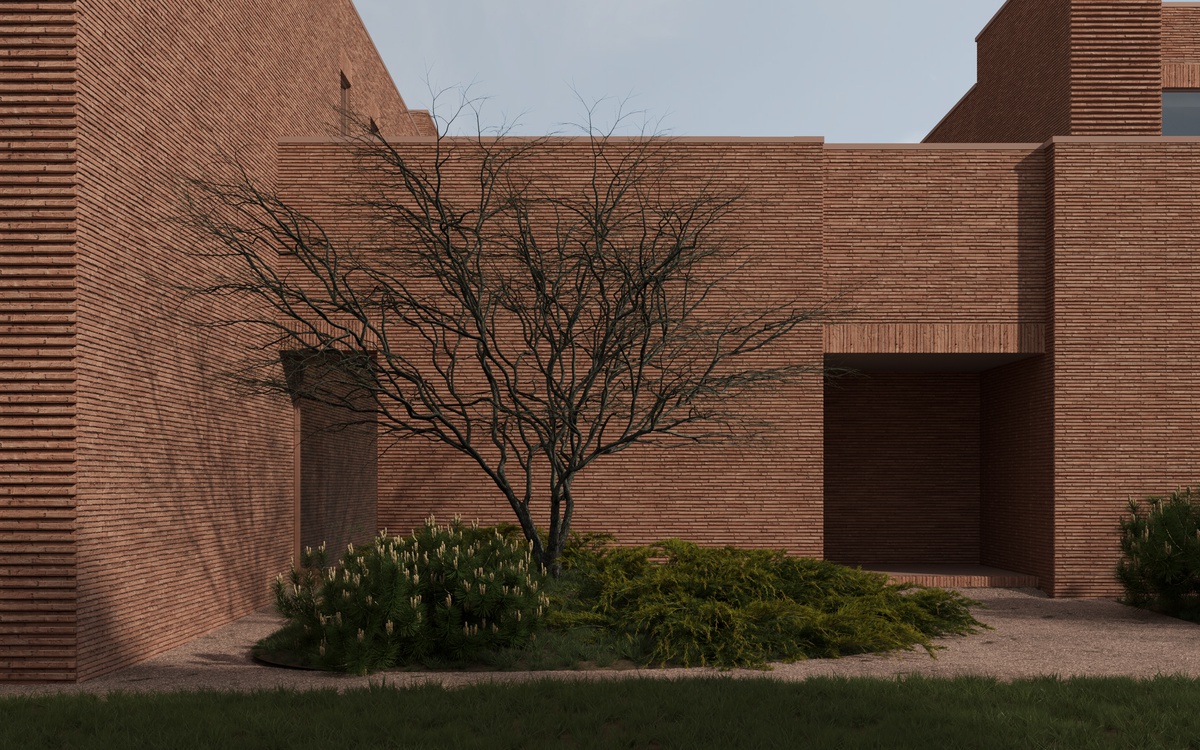 House GL
Location –
Moscow region, Russia
After all, the context or what surrounds the building, matters.

This private house, located not far from Moscow on a small plot, faced only one side to a vast field. On the other sides there are neighboring plots with bulky residential buildings and the roadway.

From our point of view, all this, especially the surrounding houses, do not deserve contemplation. Therefore the house faces a large number of stained-glass windows on the field, and on the other sides there are massive walls with fewer windows.

In general, the architecture of this project is a statement on the theme of the wall.

Here the wall itself, its brick texture, thickness, massiveness is the overvalue.
At the same time, the shape and internal structure are created in such a way that all spaces receive a lot of natural light, and the views from the windows are framed so that only the pine trees and the high sky are visible.

The context really influenced why the house is designed this way. But in this case, the house itself makes it so that being in it; the context itself changes and seems completely different.

This house is a mental fortress, salvation from the horror of the external environment of "luxurious" neighbors.